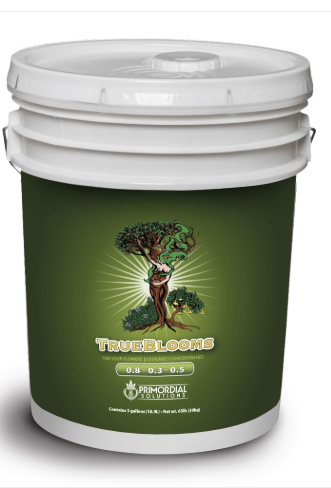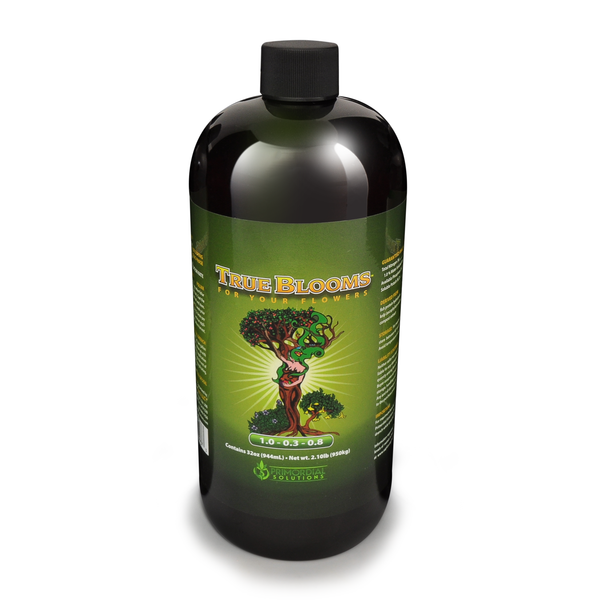 1-3.3-0.5 NPK Accelerate flowering and fruiting processes naturally. Shorten flower time and increase production.
Derived from: Fish Protein Hydrolysate, Phosphoric Acid, Potassium Hydroxide

True Blooms is a kelp concentrate, but processed via our proprietary microbial means to concentrate natural flower promoting nutrients.  We suggest spraying True Blooms during early flower, and then spraying Terp Gerp in mid to late flower while continuing to water in True Blooms during those stages. True Blooms is filled with high quality nutrients that will help you take your flowering game to the next level.