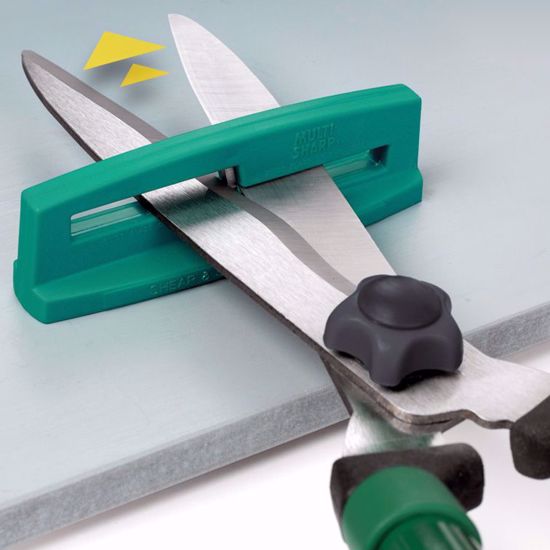 Our Tungsten Carbide Sharpening Block offers an easy process to keep your shears sharp and in the best condition for years to come. Suitable for stainless steel, long-handled, wavy-edge, and single cutting-edge shears.
The sharpening blocks simply screws on to a bench, or the back of a shed door – screws included. As the blades are pushed through, the tungsten carbide sharpening block regrinds them to a sharp new edge at the correct angle, in minutes.
Recommended in the well-known book 'The Garden Expert' by Dr Hessayon.