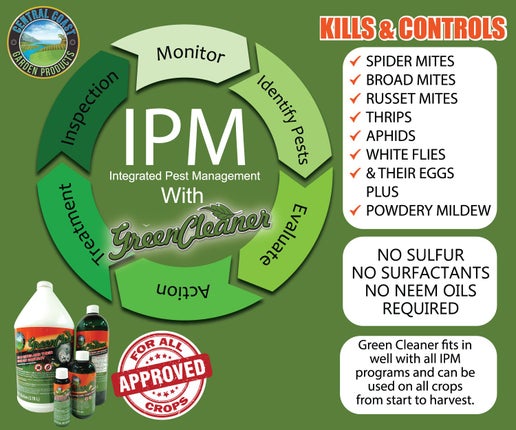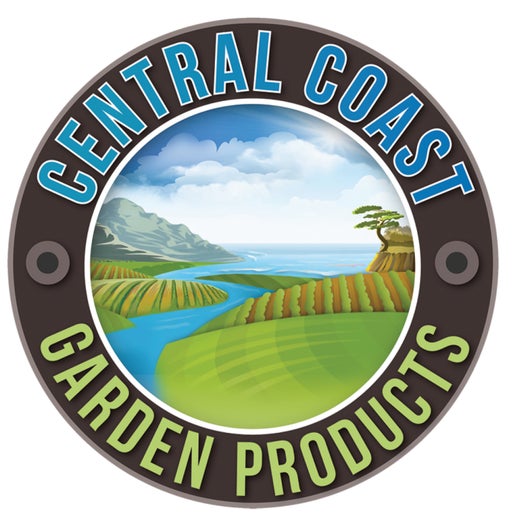 Stop-Kill-Control Spider Mites | Green Cleaner | Safe Non-Toxic Crop Protection
It's really important that Green Cleaner gets mixed well before using. Before adding to water, shake well, and shake spray device every few minutes to keep it mixed. Do not mix with other products or nutrients, only mix with water. When using a pressurized pump type sprayer set to the finest spray possible. Let plants dry well before lights are turned back on. Spray in early morning outdoors. Don't spray under direct hot lights, in strong sun or in temperatures over 75 degree F.
Green Cleaner works to take care of:
Spider Mites: Works on all types of mites, including red spider mites, two-spotted spider mites, and their eggs.
Broad Mites
Thrips
Earwigs
White Flies
Fungus Gnats
Russet Mites
Aphids
Pill Bug
Ants
Root-Knot Nematodes
Powdery Mildew: Our product melts spores on contact and changes the pH of the plant surface and washes off the powdery mildew already present.
Fungus: eliminates fungus on contact.
Leaf Rust
Blight
Mold: kills molds on contact, stopping their growth, and washes it off.
Botrytis (Gray Mold)
and more...
Benefits
 Approved for use on all food and feed crops.
Safe to apply daily and will not interfere with plant development.
Dries off quickly.
Organic ingredients mean clean test results. Passes strict lab testings. 
Preventing spider mites in house plants.
Best Spider mite killer
PBA Free or HDPE grade bottles.
California, Colorado, Oregon, Florida & I-502 Approved pesticide for use in the production of marijuana.
Qualifies for exemption under FIFRA section 25 (B) as a minimum risk pesticide.