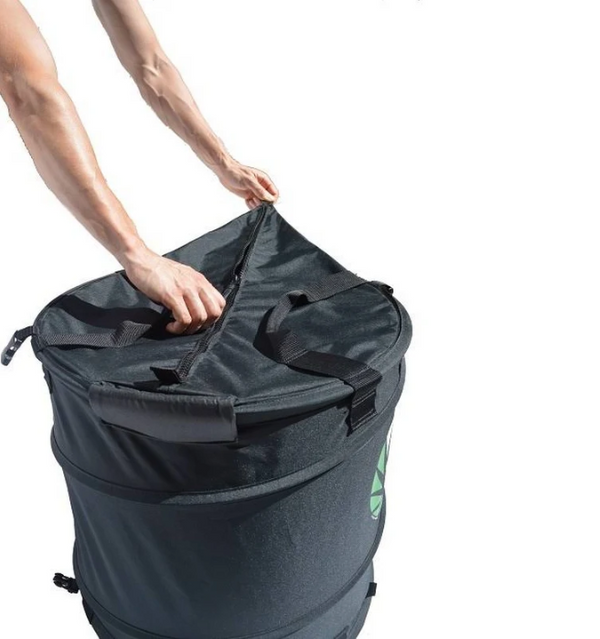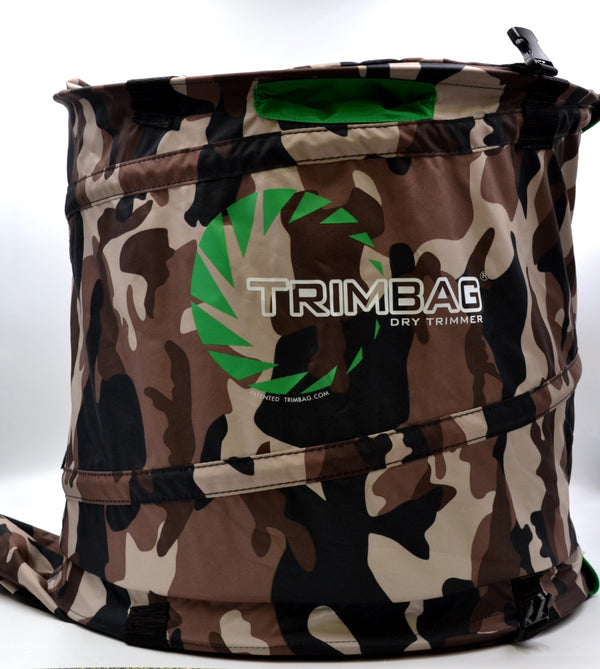 Nearly effortless trimming!
High performance manual trim system for dried product
Utilizes friction to quickly and carefully trim botanicals.
Durable fabric reduces airborne particles.
Flexible end caps for precision pouring
Portable and light weight: 3.5lbs
Compact/Collapsible
Pocketed Carry Bag
Blade free, no replacement parts
Affordable
*Bag Only Includes 1 Bag of selected color. 
*Bundle Option Includes:
TrimBag - Camo 
2 Trimmers - *Trimmer Brand can Vary
1 Smell Proof Bags
2 Large Bags - *Turkey