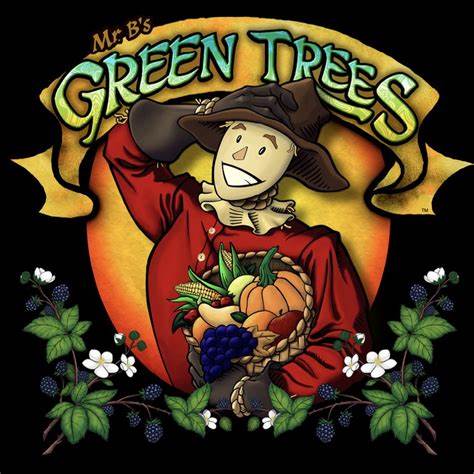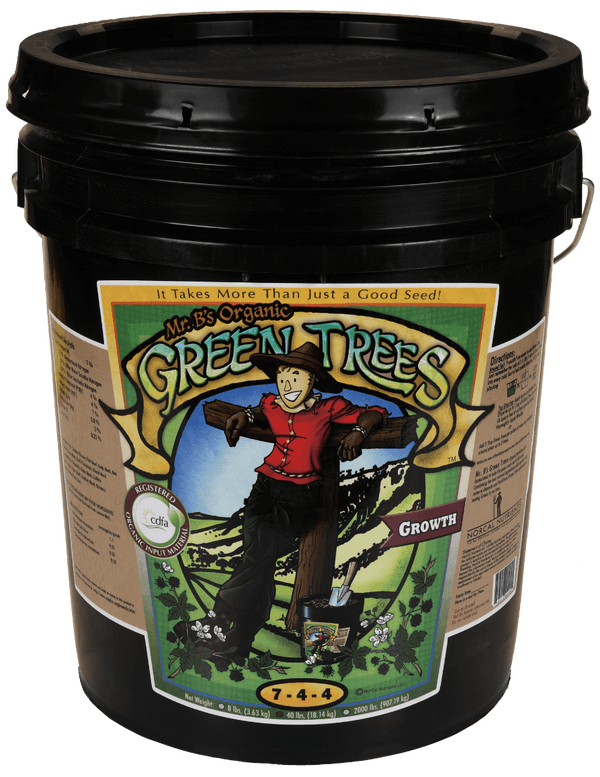 Organics only for your garden? We've got you covered. Our easy-to-use CDFA certified organic fertilizer line is designed to provide the primary, secondary, and micronutrients your plants need in simple, all-in-one style formulations. Compliant to USDA and NOP organic certification programs, Mr. B's Green Trees organic products will maximize your quality and yield, all while raising the status of your crop as a certified organic product. Ideal for use on living soils that are reused season after season, these products work hand-in-hand with compost teas and other beneficial microbial applications for a thriving network of plant and microorganism symbiosis. It's what we're all here for, and the most critical stage of the plant's
life cycle.
Our Organic Bloom 2-8-6 stimulates robust, abundant flower development for the prize-winning harvests you dream about. Designed for use from the onset of budding through the last week of ripening, maximize the quality and quantity of your organic bounty with weekly top-dress applications based on your container and plant size. 
Our Organic Growth 7-4-4 is the ideal top-dress and/or soil amendment before planting to maximize plant volume and mass through your vegetative phase. With nutrients sourced from 17 separate organic inputs, deficiencies will be a thing of the past.
our All Purpose 5-5-5 can be used both as both soil amendment, or a top dress at any stage in your plant's growth. Whether applied as a single, standalone nutrient source used to start to finish, or as a transition blend between the more uniquely tailored Growth and Bloom products, the All-Purpose 5-5-5 offers the most versatility of any of our products.